Post by Torio on Mar 27, 2020 2:33:54 GMT -6
[nospaces]
[attr="class","revcall"]
[attr="class","revcalltop"]
[attr="class","revcallimg"]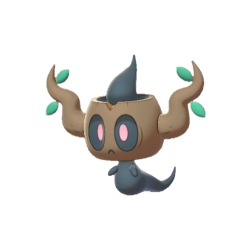 [attr="class","revcallname"]TORIO
[attr="class","revcalllyric"]be the first to greet the morn
[attr="class","revcallbar"]
[attr="class","revcallbar1"]



ALIAS


N/A


[attr="class","revcallbar1"]



AGE


35 years


[attr="class","revcallbar1"]



PRONOUNS


They/Them


[attr="class","revcallbar1"]



GROUP


Royal Guard


[attr="class","revcallbar1"]



OCCUPATION


Guard


[attr="class","revcallmid"]
[PTabbedContent]
[PTab=
[attr="class","revcalltab"][attr="class","fa fa-clipboard"]
]
[attr="class","revcallpersonality"]



[attr="class","revcallrotate1"]

PERSONALITY




[attr="class","revcalllikes"]

+POSITIVES



+Lawful[break]
+Kind-hearted[break]
+Polite[break]
+Morning-person[break]
+Loyal






[attr="class","revcalllikes1"]





[attr="class","revcalllikes"]

+LIKES



+Sour food and drinks[break]
+Nature[break]
+Music with lots of drums[break]
+Illusions[break]
+Shiny objects








[attr="class","revcalllikes"]

-NEGATIVES



-Shy[break]
-Hoarder[break]
-Obsessed with helping others[break]
-Won't show "weakness"[break]
-Glutton






[attr="class","revcalllikes1"]





[attr="class","revcalllikes"]

-DISLIKES



-Rulebreakers[break]
-Cuss words[break]
-Being unable to help[break]
-Very large Pokémon (they're scary)[break]
-Violence without reason





[/PTab={background-color:transparent;width:598px;height:400px;padding:0px!important;margin:-23px -3px -3px -3px;}]
[PTab=
[attr="class","revcalltab"][attr="class","fa fa-book"]
]
[attr="class","revcallbio"]
travel with great élan


As a child of two traveling merchants, Torio had seen a lot of the world before they even turned 10 years old.


At the age of 18 they decided to travel all the way to Colbagne in hopes to join the Guild.


After being accepted into the Guild they tried their best to help others, even with the tiniest, most boring tasks.


They were a hardworking Guild member for a long time, until they eventually got chosen for the Royal Guard at the age of 27.


Royal Guard training was different from Guild stuff, but not in a bad way. They still got to help people, just in a different way than the Guild did.


dance a jig at the funeral
Torio is fairly small, even for a Phantump. Don't let this fool you though, they're a pretty good fighter and can endure a good amount of hits.[break]
They also
kind of
hoard shiny objects, their home is full of them. Gemstones, jewelry, coins, or even just pieces of scrap metal, Torio doesn't really care about the worth of objects as long as they're shiny. None of it is stolen, because why in the world would they steal from someone? Instead they obtained most of these items as gifts from friends and family or bought them from a shop.
[/PTab={background-color:transparent;width:598px;height:400px!important;padding:0px!important;margin:-23px -3px -3px -3px;}]
[PTab=
[attr="class","revcalltab"][attr="class","fa fa-user"]
]
[attr="class","revcallplayer"]

played by Tick


21 . she/they . CET (GMT+1) . Discord
[/PTab={background-color:transparent;width:598px;height:400px;padding:0px!important;margin:-23px -3px -3px -3px;}]
[/PTabbedContent={width:598px;background-color:transparent;height:400px;padding:0px!important;border:0px!important;margin-left:0px;margin-top:0px;text-align:justify;color:#555555;font-size:10px;}]
[attr="class","revcallbot"]
PHANTUMP
LEVEL 20
|
Natural Cure
|
Hex, Will-o-Wisp, Leech Seed, Tackle
[attr="class","revcallstats"]
[attr="class","revcallstat"]15
ATK
[attr="class","revcallstat"]15
DEF
[attr="class","revcallstat"]10
SPATK
[attr="class","revcallstat"]13
SPDEF
[attr="class","revcallstat"]7
SPD
PHARAOH LEAP CREATES
[googlefont=Roboto:400,700,800|Roboto Condensed:400,700|Montserrat:300,400,800|Oswald:300,400,700]