Post by Bumble on Mar 27, 2020 16:52:06 GMT -6
[nospaces]
[attr="class","revcall"]
[attr="class","revcalltop"]
[attr="class","revcallimg"]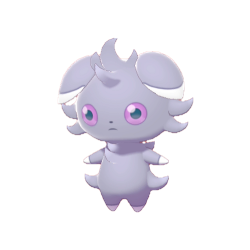 [attr="class","revcallname"]BUMBLE
[attr="class","revcalllyric"]FOOD IS ESSENTIAL TO LIFE[break]THEREFORE, MAKE IT GOOD
[attr="class","revcallbar"]
[attr="class","revcallbar1"]



ALIAS


bubbles, bums


[attr="class","revcallbar1"]



AGE


24


[attr="class","revcallbar1"]



PRONOUNS


she/her/hers


[attr="class","revcallbar1"]



GROUP


civilians


[attr="class","revcallbar1"]



OCCUPATION


baker, barista


[attr="class","revcallmid"]
[PTabbedContent]
[PTab=
[attr="class","revcalltab"][attr="class","fa fa-clipboard"]
]
[attr="class","revcallpersonality"]



[attr="class","revcallrotate1"]

PERSONALITY




[attr="class","revcalllikes"]

+POSITIVES



+airy[break]
+empathetic[break]
+caring[break]
+quick to help[break]
+easily impressed






[attr="class","revcalllikes1"]





[attr="class","revcalllikes"]

+LIKES



+coffee[break]
+scones[break]
+flowers[break]
+feats of strength[break]
+jazz








[attr="class","revcalllikes"]

-NEGATIVES



-distractable[break]
-holds grudges easily[break]
-poor memory[break]
-cries easily[break]
-bad at math






[attr="class","revcalllikes1"]





[attr="class","revcalllikes"]

-DISLIKES



-burn[break]
-loud noises[break]
-being unable to do things[break]
-being dirty[break]
-dark types





[/PTab={background-color:transparent;width:598px;height:400px;padding:0px!important;margin:-23px -3px -3px -3px;}]
[PTab=
[attr="class","revcalltab"][attr="class","fa fa-book"]
]
[attr="class","revcallbio"]
the baker


Bumbles is quite an eyecatching cook! Standing at only about 9 1/2 inches tall, and with a brilliantly glimmering pink and white coat, she's not someone you're soon to forget. The white covers her forepaws to the wrist, and her hindpaws up to her knees, with a splotch of white over her muzzle, the tip of her tail, and the tips of her ears. The rest of her fur has faint tabby striping, but in just a slightly darker shimmery pink. It's hard to notice if you're not paying close attention. She tends to the counter with bright eyes and a warm smile, often looking to the point of laughter. Her voice is bright and airy, and just as sweet and inviting as her cafe is! When she's cooking, though, the little espurr turns into something fierce- Her eyes glitter with determination, and she focuses herself- mind, body, and soul- on her food, ensuring that the only product she gets is the very best. When she's working, she wears her own uniform- a bright red bandanna tied around her neck![break][break]


bumble's humble crumble


Bumbles' cafe, located on the corner of Market St. and Rookpin Row, is not some family business that's been running since Niphios was founded. But that's hard for everyone who enters Bumble's Humble Crumble to believe. With smooth-worn stone, warm candlelight, and rich wooden counters, the Crumble is a cozy and inviting place that fits in perfectly with places such as the Castle and Guildhall. It's filled with the smell of baked goods and rich wood, the smell of comfort and family memories. Bumble, too, behaves much the same way, greeting every single customer like a long-standing usual, whether they've entered her shop or not.[break][break]

The main floor of the Crumble features a wide counter, half rich wood and half open-air display, which features that day's assortment of baked goods and treats. She offers both sweet and savory pastries, breads, and other baked goods, and gets some meats and veggies from local stalls to prepare fresh and crisp meals. Her most popular breakfast item is a cheesy egg on sausage muffin- be sure to try it out! Bumble also offers warm drinks, from coffee and hot teas, to cocoa and mulled apple ciders. There's a warm fireplace that's lit in the cooler seasons, and Bumble delights in putting up artworks from her customers.[break][break]

The Humble Crumble has, in fact, only been up and running for a few years- Bumble studied to be a historian before finding her calling, and putting her whole heart into her cafe. It's a lot of hard work, and she keeps the Crumble open most hours, save for Tuesday nights when she takes time off to sleep and prepare for the next week. But she refuses to be closed much more than that- Because if even just one person comes in, then it was worth it to Colbagne, and all of Niphios, to be open.


[/PTab={background-color:transparent;width:598px;height:400px!important;padding:0px!important;margin:-23px -3px -3px -3px;}]
[PTab=
[attr="class","revcalltab"][attr="class","fa fa-user"]
]
[attr="class","revcallplayer"]
played by
spibe
27 . SHE/HER . EST . SPIDERQUEEN#6140
[/PTab={background-color:transparent;width:598px;height:400px;padding:0px!important;margin:-23px -3px -3px -3px;}]
[/PTabbedContent={width:598px;background-color:transparent;height:400px;padding:0px!important;border:0px!important;margin-left:0px;margin-top:0px;text-align:justify;color:#555555;font-size:10px;}]
[attr="class","revcallbot"]
ESPURR
LEVEL 05
|
OWN TEMPO
|
SCRATCH, LEER, FAKE OUT, TICKLE
[attr="class","revcallstats"]
[attr="class","revcallstat"]03
ATK
[attr="class","revcallstat"]01
DEF
[attr="class","revcallstat"]05
SPATK
[attr="class","revcallstat"]03
SPDEF
[attr="class","revcallstat"]03
SPD
PHARAOH LEAP CREATES
[googlefont=Roboto:400,700,800|Roboto Condensed:400,700|Montserrat:300,400,800|Oswald:300,400,700]