Post by Summer on Apr 7, 2020 18:15:31 GMT -6
[attr="class","info-base"][googlefont="Cinzel"]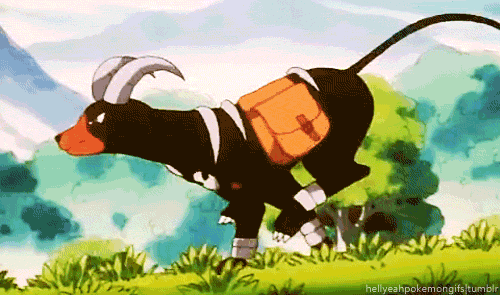 The darkest hour is lonely, but leads you to the day
Press on, the light is on its way

Even a Pokemon as peaceful in temperament as Summer was no stranger to battle. In her clan, pups were sparring as soon as they could walk, nipping and tackling eachother in playful games that would one day become much more serious duels for rank and privilege. This constant competition ensured that they all remained in top physical form, making them a formidable foe to any who might unwittingly intrude into their territory. It also ensured that the strongest among their number would lead and protect them.

Colbagne may as well have been a world away from her homeland, so different it was. Here, it was words, not might, that settled disagreements, and bloodline, not strength, that granted authority. It was...peaceful. And she liked that! She really did!

So why had she been so restless these past few days?

Her days had been busy enough, under the tutelage of her assigned guide, a stern old biddy of a Noctowl, who had quickly picked up that her charge was practically a country bumpkin with how little she knew of city life. She was learning much, but as she did, she only felt more and more out-of-place in Colbagne. She had begun to fear that she would never find her feet within the guild, to forever be the outsider. Welcomed, perhaps, but never truly belonging.

She had been keeping these troubled thoughts to herself, doing her best to ignore the way they distracted her in training or kept her awake at night. Maybe she hoped that if she kept doing that, and if she worked hard enough and did everything she was supposed to, they would just...go away.

Well, so far, that hadn't worked, and so she had started to look for other ways to blow off steam. When her mentor had offhandedly mentioned a sparring hall on the guild premises, she had been interested. Battling was something she knew, something familiar. Yet when she had shouldered open the doors to the hall, she found an open expanse of sandy floor, walls lined with weapon racks and training dummies, but nobody else in sight. She entered the hall somewhat hesitantly, wondering if it was closed or something, but there had been no signage saying so. Well, she could still train on her own a bit. That dummy over there looked sturdy enough to beat around, even if she would have preferred to test herself against a moving target.

Taking up position for a charge, Summer lowered her head, rolled her shoulders forward, and pawed the sand, adjusting her feet for optimal traction. The lean Houndoom seemed to crouch briefly, then suddenly launched herself forward, tucking her forelegs in and bracing the muscles of her neck in preparation to ram her target. The dummy was rocked backwards with the force of her impact, while she sprang to the side, already hopping away in anticipation of an imaginary counterattack. Over and over she practiced her strike, sometimes attacking head-on, other times feinting or changing angles last minute, leaping about in a random pattern. If her foe had been animate, she would have been seeking to confuse and disorient it, leaving it unable to guard or counter when she actually attacked. The dummy was rocked this way and that, bits of straw flying out of its seams, as hollow thuds of impact filled the empty hall.


Yasuo Kaburagi
I'm experimenting with a new table, if the gif is distracting or annoying at all lemme know.