Post by Summer on Apr 12, 2020 13:25:07 GMT -6
[attr="class","info-base"][googlefont="Cinzel"]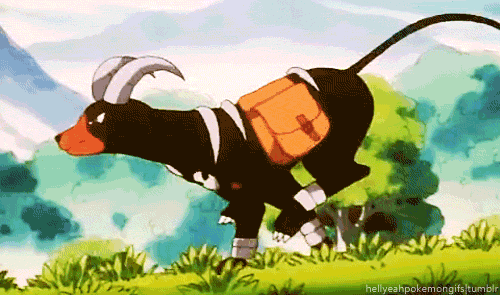 The darkest hour is lonely, but leads you to the day
Press on, the light is on its way

There had been an undeniable air of excitement and anticipation in the city recently, something that hadn't gone unnoticed by the energetic Houndoom. It hadn't taken her long to learn the reason--Nou Rega was almost upon them! Her tribe had observed the spring festival as well, albeit in the older, more solemn tradition, in which their fallen were remembered and their stories told under the stars. The Colbagne way, to hear her Noctowl guide explain it, was a much more celebratory affair, a display of cultures and a joyous remembrance of lost loved ones. As excited as she was to experience it herself, she couldn't stifle a bittersweet pang thinking about it. Those she had to remember weren't buried here in Colbagne's cemetery, their bones rested in the mountains, their spirits having long since joined the stars above. As for culture? She was practically a barbarian compared to the people here. There was little she could offer the festival herself.

But, at the very least, perhaps she could do her best to fit in with it. She had been saving up the coins she earned through chores and oddjobs at the guild, hoping to buy a festival robe of her own before the ball. By the time she had accrued what was hopefully enough, the festival had almost arrived. As she hurried to the market street, she found herself worrying about the time crunch--surely others had the same plans as she, what if all the tailors were already too busy to accept another order? Finding a secondhand robe already made was a possibility, but with how many shapes and sizes the inhabitants of Colbagne came in, there was no guarantee she'd find something that fit her.

An ornate hanging sign, designating the shop below it as the Moirae Boutique, drew her eye. It seemed as good a place to start her search as any, she figured as she weaved carefully through the crowds meandering through the street. A bell dinged overhead as she nudged the door open, revealing a room just as ornate as the sign outside, with floor-to-ceiling shelves stocked with bolts of richly-dyed cloth. Suddenly feeling just a bit out-of-place, Summer hesitated in the doorway, wondering if she'd be able to afford such things. Well, if the shopkeep disagreed with her budget, the worst they could do was turn her down, right? It couldn't hurt to try.


Mingzhu
I guess we could say this was set a little while before Nou Rega actually started?