Post by Deleted on Mar 22, 2020 16:28:53 GMT -6
[nospaces]
[attr="class","revcall"]
[attr="class","revcalltop"]
[attr="class","revcallimg"]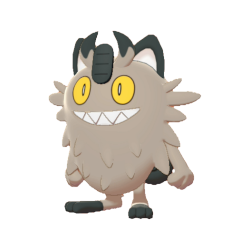 [attr="class","revcallname"]Gale
Meowza
[attr="class","revcalllyric"]
[attr="class","revcallbar"]
[attr="class","revcallbar1"]



ALIAS


BullDoze, lil Monstah


[attr="class","revcallbar1"]



AGE


18 years


[attr="class","revcallbar1"]



PRONOUNS


He him


[attr="class","revcallbar1"]



GROUP


Criminal


[attr="class","revcallbar1"]



OCCUPATION


Plant Picker


[attr="class","revcallmid"]
[PTabbedContent]
[PTab=
[attr="class","revcalltab"][attr="class","fa fa-clipboard"]
]
[attr="class","revcallpersonality"]



[attr="class","revcallrotate1"]

PERSONALITY






[attr="class","revcalllikes"]

+POSITIVES



+Gentle[break]
+Tough - Takes hits[break]
+Positive Attitude[break]
+Loyal[break]
+Cheerful






[attr="class","revcalllikes1"]





[attr="class","revcalllikes"]

+LIKES



+Flowers [break]
+Gardening[break]
+His Family[break]
+Getting Noticed[break]
+Singing










[attr="class","revcalllikes"]

-NEGATIVES



-Easily Tricked[break]
-Thoughtful[break]
-Fear of Fire[break]
-Never Clean[break]
-Obedient






[attr="class","revcalllikes1"]





[attr="class","revcalllikes"]

-DISLIKES



-Murder of Plants[break]
-Nuts - allergic[break]
- Letting Others Down[break]
-Depression[break]
-Hot Summers





[/PTab={background-color:transparent;width:598px;height:400px;padding:0px!important;margin:-23px -3px -3px -3px;}]
[PTab=
[attr="class","revcalltab"][attr="class","fa fa-book"]
]
[attr="class","revcallbio"]
Before Criminal activities
[break][break]


He was born in an egg to two mweoths a great powerful daddy and a sweet gardening Mommy.



The family was a happy fun one, Still is to this day.


One Christmas day His Family moved in from overseas and the family met up together, and that's when the Meowths learned how great they were at games.



These games grew more and more serious till they were simple dangerous pranks, that's when His Mom gave him the "Talk". Don't hang out with your cousins, they're getting you into trouble. Stay home, Garden with Mommy.


This only made him seek out his cousins, to try and prove they weren't bad people... He was but easily tricked into leaving behind the Happy Livelihood of living with his parents For Ultimate Criminal acts
.

After Criminal Activities
He still pulls minor pranks, but he definitely more is known throughout the Town and Castle he's been prone to be spotted at. Though as time has gone by, his criminal acts have grown more and more aggressive.. Without him even realizing it, as his cousins have grown smarter and slightly better at this Game of Life than he has. Though you could easily find him gardening some small flowers outside the town singing to himself.. Or simply singing to himself acting all drunk drinking milk, he's a happy Pokemon that's for sure. He still visits his Mom, and still steals food/clean clothes/blankets/etc from his family as well inbetween certain times of the week or year. So if you watch him, you'll learn he isn't some petty homeless criminal.. He's a petty Full of Love at Home criminal, the absolute worst kind.
[/PTab={background-color:transparent;width:598px;height:400px!important;padding:0px!important;margin:-23px -3px -3px -3px;}]
[PTab=
[attr="class","revcalltab"][attr="class","fa fa-user"]
]
[attr="class","revcallplayer"]

played by Ginger


26YRS . She/Her . Central . Discord/PM
@gingerfrost
[/PTab={background-color:transparent;width:598px;height:400px;padding:0px!important;margin:-23px -3px -3px -3px;}]
[/PTabbedContent={width:598px;background-color:transparent;height:400px;padding:0px!important;border:0px!important;margin-left:0px;margin-top:0px;text-align:justify;color:#555555;font-size:10px;}]
[attr="class","revcallbot"]
Meowth - Galar
LEVEL 10
|
Pickup
|
Hone Claws, Scratch, Fakeout, Double-edge
[attr="class","revcallstats"]
[attr="class","revcallstat"]10
ATK
[attr="class","revcallstat"]20
DEF
[attr="class","revcallstat"]00
SPATK
[attr="class","revcallstat"]00
SPDEF
[attr="class","revcallstat"]00
SPD
PHARAOH LEAP CREATES
[googlefont=Roboto:400,700,800|Roboto Condensed:400,700|Montserrat:300,400,800|Oswald:300,400,700]