Post by jupiter on Mar 25, 2020 9:42:40 GMT -6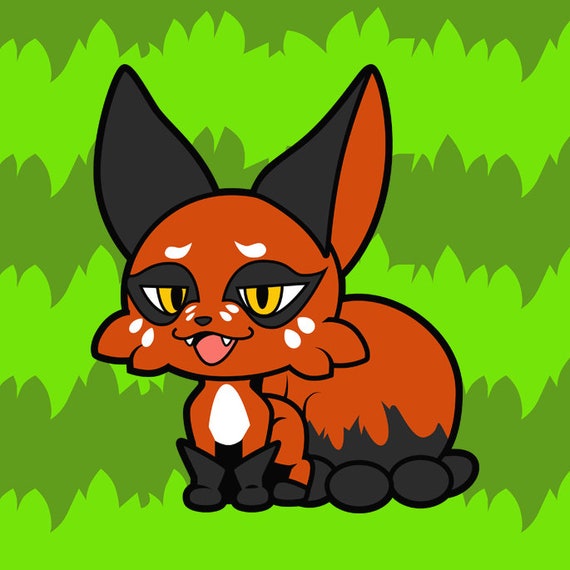 The last of the winter frost had melted away. It lingered now as puddles in the pits and cracks of the road and dampened the fur of unfortunate little creatures. Among these sodden fellows was Jupiter - he'd been forced into the city by the arrival of spring and the predatory pokemon it brought with it.
It was really quite terrible! Jupiter wasn't entirely sure he was ready to face the crowds after a winter spent in solitude. He much preferred to ease into these things.
Alas, hunger waited for no one and death wouldn't be delayed simply because he claimed he wasn't ready.

It was with this thought in mind and a rueful smile on his face that Jupiter made his way into the city. He'd never been here before and even his slowly growing anxiety couldn't smother the giddy excitement he felt at the prospect of exploring somewhere new.

The city-folk were really quite strange, too. His paws slowed as he passed a stall of oddly colored fabric peddled by an aipom. He gawked quite shamelessly until the merchant caught his eye and began to frown - Juniper quickly skittered away and tried to smooth his hackles back down. Though it was awfully tempting to take something simply because the trader had been so terribly rude to him by assuming he was out to rob them!
Well, Jupiter was out to steal something. But the merchant surely couldn't have known that! They were just the sort to judge others based on their appearance.

He didn't even need cloth. He didn't wear clothes!
Though... He could probably sell it to someone else in order to buy some food. With his newfound course of action in mind, he began to slink through the crowd in search of an easy mark to swipe something from.
notes: gremlin on the loose